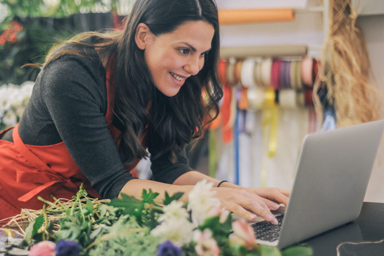 (25.01.2023) As of December 15, 2022, the "VAT-declaration easy" service, with which companies can declare their taxable income online, became available on the EasyGov platform. In Thurgau, a pilot project is underway to enable work permit applications for third-country nationals.
Launched in 2021, the "VAT-declaration easy" application is now directly accessible via EasyGov, the State Secretariat for Economic Affairs (SECO) online desk whose mission is to centralize and digitize corporate administrative procedures with the authorities.
In connection with the Federal Tax Administration (FTA), this service allows, among other things, the completion and submission of a digital tax return, the automatic calculation of taxes and the programming of reminder functions for the next tax return.
In addition, "VAT-declaration easy" offers guaranteed secure access to the procedures 24/7, as well as the possibility for trustees to have the declarations signed by their corporate clients and then submit them to the authorities by post.
The EasyGov platform also hosts a pilot project to digitize work permit application procedures for non-EU/EFTA nationals (also called third countries). For now, this service is only available to Swiss companies based in the canton of Thurgau.
In all 26 cantons, temporarily admitted foreign nationals (F permit) and recognized refugees (B permit) can register for employment via the EasyGov platform. In the cantons of Zurich and Thurgau, work permits for cross-border commuters (G permits) with EU/EFTA citizenship can also be issued via the digital platform.
Further integrations will follow for other work permits, with the aim of simplifying as much as possible the registration and authorization process in the 26 cantons.
---
Last modification 25.01.2023