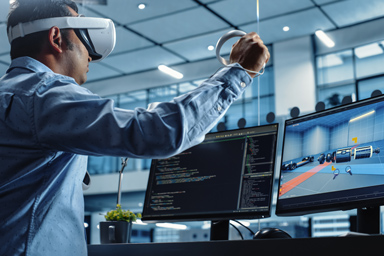 (19.10.2022) For the 12th year in a row, Switzerland is ranked first in the Global Innovation Index published by the World Intellectual Property Organization (WIPO). Sweden has fallen behind the United States (2nd) and is now in 3rd place.
With a total of 64.6 out of 100, the Swiss economy stands out particularly in the areas of creativity (1st) - a field in which it has moved up one place compared to 2021 - and knowledge and technology (1st). Between 2021 and 2022, the country also climbed from 13th to 2nd place in the institutions sector. Human capital and infrastructure are also among the top five in the world (4th).
Nevertheless, Switzerland has slipped from the top 5 in terms of company sophistication (7th) and also slightly in market sophistication, falling from 6th to 8th place. This leaves the country with only 5 indicators for which it ranks first in the world, significantly lower than the USA (15), Singapore (11), China, Hong Kong and Israel (9 each).
However, Switzerland's performance in terms of innovation is better than that of its neighbors. Germany, the only border country in the top 10, finished in 8th place, followed by France (12th), Austria (17th) and Italy (28th).
To compile its index, WIPO analyzes 81 indicators in over 130 economies around the world, ranging from educational expenditure to access to microcredit, R&D expenditure, intellectual property remuneration and the quality of scientific publications and universities.
---
Last modification 19.10.2022