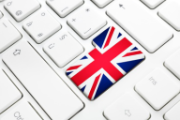 (12.09.2018) Designed for small and medium-sized businesses, the SME Portal is now available in English. Launched on September 11 by the Secretariat of State for Economic Affairs (SECO), this new version of the site makes thousands of practical and useful information available to English-speaking leaders.
In total, more than 700 informative pages are now available in English. Directors and employees of SME can find information on the creation and management of a company, finances, labor laws, import and export, etc. Marketing, training, management of personnel, new technologies or corporate social responsibility of companies are topics that are also discussed in the English version of the site.
In addition to practical information, the SME portal offers some quantitative data and articles on the various initiatives of the Confederation in favor of Small and Medium-size Enterprises. An address book and interesting publications for entrepreneurs complete that offer.
For English-speaking SME managers already based in Switzerland or foreigners wishing to set up a business there, the English version of the portal provides easy access to information essential for entrepreneurship. With this new version, the number of annual visitors of the SME portal should increase further from the 1.8 million in 2017.
The English translation of the SME portal completes the German, French and Italian versions of the website www.kmu.admin.ch which was launched online in 2001. In all four languages, use of the SME portal has also been improved for the visually impaired. This audience now has access to audio information for the description of images, graphics and infographics visible on the platform.
---
Last modification 12.09.2018